Hey everybody! I was nominated for The Sunshine Blogger Award by the lovely Jenna from Bookmark Your Thoughts! Thank you so much for nominating me! I really appreciate it!
You guys should definitely check out her blog. I love her posts and she is so nice.
---
---
The Rules
Thank the blogger who nominated you.
Answer the 11 questions the blogger asked you.
Nominate 11 new blogs to receive the award and write them 11 new questions.
List the rules and display the Sunshine Blogger Award in your post/or on your blog.
---
Jenna's questions:
1. Have you ever read a book in another language? If yes, which one?
I have read books in Spanish. One was 'If You Give a Mouse a Cookie'.
---
2. What is your best solution for a reading slump?
Audiobooks and comic books!
---
3. If you could only read one author forever, who would it be and why?
Hmm. This is a hard one, but I'm going to go with Becky Albertalli.
---
4. Which book do you think would make the best video game?
'Six of Crows'! It would be so much fun!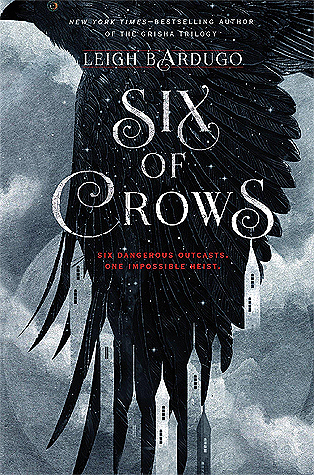 ---
5. If the place you lived in could only experience ONE season forever, what season would you choose?
Fall! I love the weather and Halloween.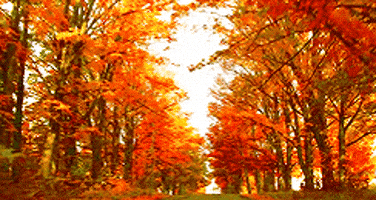 ---
6. If you could live in any sitcom, which would it be?
'How I Met Your Mother'! I love that show so much. It's so funny!
---
7. If you could INSTANTLY become an expert in something, what would it be?
Baking. I think I do pretty well, but I would love to be an expert at it.
---
8. If you were a member of a circus, what type of performer would you be?
I'm flexible, so I guess I would be a contortionist.
---
9. What's your FAVOURITE book to movie adaptation?
It's a tie between 'The Perks of Being a Wallflower' and 'Love, Simon'!
---
10. What type of literature do you prefer the most? Why (i.e. poetry, fiction standalone, fiction series, nonfiction standalone, nonfiction series, plays/dramas, short stories, etc.)?
I guess fiction series. There are so many books that I wish would have become series. I love it when I can continue to read about my favorite characters.
---
11. You are the main character in a novel — who's your sidekick/partner in crime and why?
I have two answers for this. A fictional sidekick/partner in crime would be Simon Spier from 'Simon vs. the Homo Sapiens Agenda'. A real sidekick/partner in crime would of course be Marrill!
---
My Eleven Questions for the Nominees:
1. What book character would you want to be best friends with?
2. What's your favorite childhood movie?
3. What book would you want to be turned into a movie or tv show?
4. Why did you start blogging?
5. If your life were turned into a movie, who would you want to play you?
6. Coke or Pepsi?
7. Netflix or Hulu?
8. What Disney villain would you date?
9. What's your guilty pleasure song that you don't really want to admit to? (You better answer this.)
10. What fake holiday would you create?
11. If you had a theme song what would it be?
---
The Nominees:
I know I'm supposed to nominate eleven people, but I could only think of seven.